OUR COMPANY > Why Buy From Us?

What do you get when you purchase a Used Auto Part from Us?

Used Auto Parts are made by the Original Equipment Manufacturer's (OEM) to fit they came from the same year, make and model that you are repairing.


You get OEM parts, without paying the OEM prices.

Price

Used Auto Parts are priced according to supply and demand, but generally you can expect to save on average at least 50% from the cost of a similar new part.

Used Auto Parts are often sold as an assembly, so if you order a door, you get more than the shell you get the glass, trim, switches, handles, etc, providing an even larger savings incentive, not only in price but in time as well.

More and more insurers are understanding that collision repairers need the right economic incentives to use used parts. They are actively looking at the pre-set margins they are allowing for used parts, and they are seeing the benefit of more used parts usage.

More Used Auto Parts usage means accident repair severity is reduced resulting in fewer total loss vehicles and that is more business for everyone.

Availability

Used Auto Parts are available for virtually every year, make and model on the road today. If they built it, we can find the part.

With so many makes and models to maintain inventory for, OEM suppliers can't keep all parts in stock. That's where Used Auto Parts shine Cocoa Auto Salvage carries inventory for the widest possible mix of vehicles foreign and domestic, car or truck.

With the extent of computerization and digital networks in the industry, we do not have the part in stock, then we will find it from a trusted supplier at no extra cost.

Warranty

Cocoa Auto Salvage offers a warranty and guarantee surpassing new and aftermarket parts.

Environmentally Responsible

Used Auto Parts represent an environmental savings by avoiding the environmental impact of having to make a new or aftermarket part.

Auto Recyclers are a major supplier of cores for the rebuilding industry, further providing an environmental savings.

Modern Auto Recyclers must meet stringent national, regional and local environmental regulations, often exceeding the legal requirements with best practices and voluntary programs.

Used Auto Parts, purchased from a modern, professional Auto Recycler, like Cocoa Auto Salvage, are a great alternative to new.
CONTACT US

810 Industry S. Road
Cocoa, Florida 32926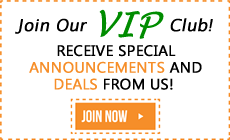 Full Service Parts: 1-800-347-0928
Local Phone: (321) 636-7130